Zurück zu allen News
We are back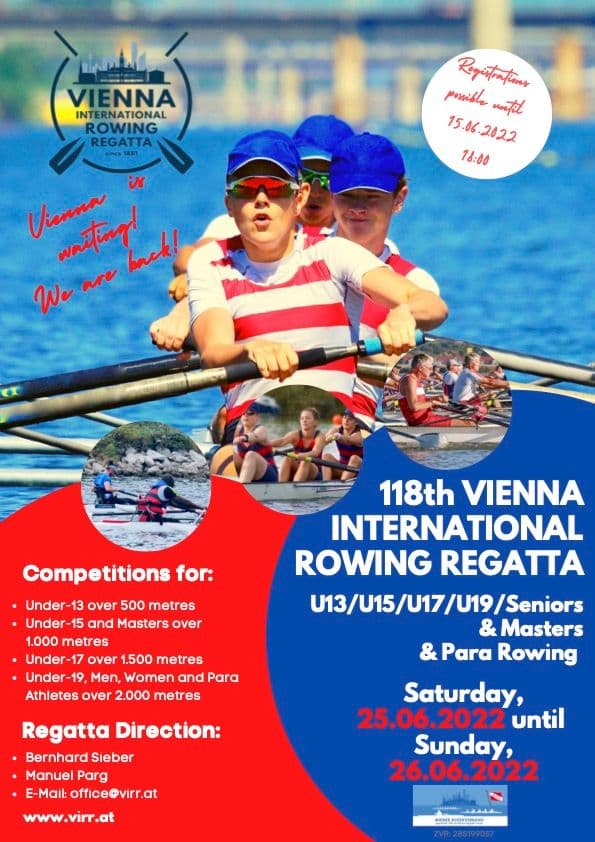 VIENNA INTERNATIONAL ROWING REGATTA 2022
For the first time the VIRR is organized by our 2016 Olympic participant Bernhard Sieber together with a fellow rower Manuel Parg.
A great team of friends of rowing is supporting them actively.
There is from this week
an own homepage (you are on it right now 😀)
a Facebook "Group
a Facebook "event
an Instagram page
Through these channels you will get current, exciting, relevant and for the regatta organization - useful info!
Have fun!
Vienna is waiting for you!